Roberto C. Ferrari has been an adjunct professor, bird handler, disc jockey, fortune teller, pianist, receptionist, and university and museum librarian. He is currently a Ph.D. Candidate in art history writing his dissertation on the sculptor John Gibson (1790-1866), and holds degrees from the CUNY Graduate Center and the University of South Florida. His articles have appeared in Art Documentation, The Gay & Lesbian Review, Journal of Pre-Raphaelite Studies, and Notes and Queries, and his fiction in the Louisiana Review. His first novel is Pierce.
Follow Roberto on Twitter
@bklynbiblio
, or keep up with him on his blog
http://bklynbiblio.blogspot.com
, where he reviews and shares thoughts on the arts, New York City, pets, gay culture, and more.
PUBLICATIONS / Fiction
Pierce (Binghamton, NY: Harrington Park Press, 2007).

Finalist for Lambda Literary Award in category of Men's Mystery

"Temperance" (short story), The Louisiana Review (2001).



SELECTED PUBLICATIONS / Non-fiction
"Grayson Perry: The Tomb of the Unknown Craftsman, British Museum (October 6, 2011-February 19, 2012)," Historians of British Art Newsletter (Winter 2012).
"Simeon Solomon's Shame-Free Art: Part 1. The Early Years (1840 to 1873)," The Gay & Lesbian Review, v.18 n.5 (September/October 2011).
"Shooting in Series: An Interview with Photographer Gerald Mocarsky," The Gay & Lesbian Review, v.17 n.6 (November/December 2010).
"Simeon Solomon in Italy: The First Trip, 1866-1867," Ravenna, v.1 (Spring 2009). Available online: www.oscholars.com/Ravenna.
"To PhD, or Not to PhD: An Art Librarian's Question," Art Documentation, v.26 n.1 (Spring 2007).
"Researching Art(ists) on the Internet," Journal of Library Administration, 2005. Published simultaneously in Evolving Internet Reference Resources, eds. William Miller and Rita Pellen (Binghamton, NY: Haworth, 2006).
"Pre-Raphaelite Patronage: Simeon Solomon's Letters to James Leathart and Frederick Leyland," in Love Revealed: Simeon Solomon and the Pre-Raphaelites, eds. Colin Cruise and Victoria Osborne (London: Merrell, 2005).
"To the Rossettis, From the Solomons: Five Unpublished Letters," Notes and Queries, v.52 n.1 (March 2005).
"Rebecca Solomon, Pre-Raphaelite Sister," The Review of the Pre-Raphaelite Society, v.12 n.2 (Summer 2004).
"Arts and Crafts Movement," "European Art: 19th Century," "Subjects in the Visual Arts: Dionysus," and "Subjects in the Visual Arts: Narcissus," in The Queer Encyclopedia of the Visual Arts, ed. Claude J. Summers (San Francisco: Cleis, 2004). Also available online: www.glbtq.com.
"Books as Aesthetic Objects: The Arthur and Mata Jaffe Collection at Florida Atlantic University," co-authored with John Cutrone, Art Documentation, v.23 n.1 (Spring 2004).
"The Unexplored Correspondence of Simeon Solomon," Journal of Pre-Raphaelite Studies, v.12 (Spring 2003).
"From Sodomite to Queer Icon: Simeon Solomon and the Evolution of Gay Studies," Art Documentation, v.20 n.1 (Spring 2001).
Simeon Solomon Research Archive, published online 2000, now co-managed with Carolyn Conroy, Ph.D., available online: www.simeonsolomon.com.
HONORS & AWARDS
Visiting Scholar Award, Yale Center for British Art, New Haven, Connecticut (November-December 2011)
Research Fellowship, Henry Moore Institute, Leeds, England (October-November 2010)
Spero-Goldreich Dissertation Fellowship (June 2010)
CUNY Graduate Center Doctoral Student Research Grant (December 2009)
Center for Lesbian and Gay Studies (CLAGS) Graduate Student Travel Award (October 2008)
North American Victorian Studies Association (NAVSA) Student Travel Grant (September 2008)
CUNY Graduate Center Student Travel and Research Fund Award (February 2006, September 2007, November 2008)
FAU Division of Research and Graduate Studies Travel Award: "The Correspondence of Simeon Solomon" (January 2004)
Included in Who's Who in America (Marquis Who's Who, 2004, 2005)
ARLIS/NA H.W. Wilson Foundation Research Award: "The Letters of Simeon Solomon" (March 2002)
ARLIS/NA Worldwide Books Electronic Publication Award: Simeon Solomon Research Archive (March 2002)
SEFLIN Sun Seekers Leadership Program (2001-2002)
Library Leadership Institute at Snowbird (July-August 2000)
Included in the Directory of American Scholars (Gale, 1999, 2003)
USF Humanities Department Scholarship (1994)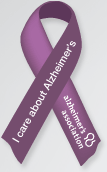 In honor of my mother